Today's Forecast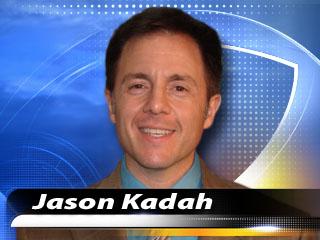 Next system Friday/Saturday
After a very warm Thursday with highs once again in the low 90s, a relatively weak weather system looks to pay us a visit on Friday.
This system will bring some additional clouds, kick up our winds, and knock temperatures back into the 80s. It will also bring the chance of a shower or two later Friday or early Saturday before exiting Saturday afternoon.
By Sunday and early next week, highs will easily warm back into the 90s.
Meteorologist Jason Kadah